Company
The Cosmety Story
Established in 1982, Cosmety is a leading supplier of cosmetic packaging solutions to domestic and international brands. Based in The Wuqi District of Taichung City in Taiwan, we've built an impressive arsenal of shared experience, talent, and assets that permit them to handle multiple projects simultaneously without having to sacrifice speed, efficiency, or level of quality.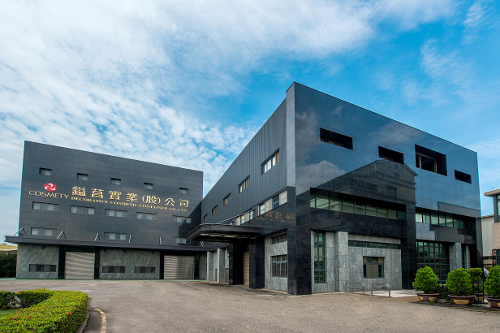 Since Cosmety's inception, our production staff has been charged with coordinating finished mold development with product manufacturing. Our goal has always been to provide high quality products to our customers at extremely competitive prices.
Cosmety is dedicated to developing and manufacturing cosmetic packaging products that provide consumers with and excellent user experience.
Cosmety provides a full service, taking clients projects from design and prototyping all the way through to development.
Cosmety is fully certified according to ISO9001: 2015, ISO14001:2015 and SA8000:2014.